Serving All of New York, Including Albany, Saratoga Springs, Clifton Park & the Adirondacks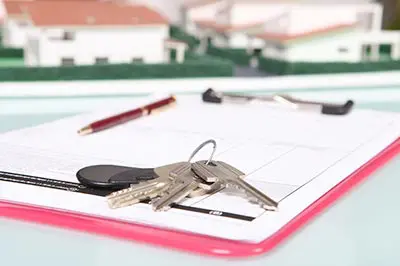 Adjustable-Rate Mortgages (ARM) have a fixed interest rate for the the start of the term and a floating rate thereafter. Depending on the program, once the initial period expires, typically 1, 3, 5 or 7 years, the adjustment occurs either once every six months or once every year and fluctuates following published financial indexes.
An adjustable-rate mortgage that adjusts every six months will normally have a 1% cap per adjustment and a 6% cap over the life of the loan. The cap 'limits' how much the interest rate can increase. An ARM that adjusts every 1 year will normally have a 2% cap per adjustment and a 6% cap over the life of the loan. Caps vary from mortgage program to mortgage program, making it crucial for the home buyer to fully understand the terms of their specific mortgage.
New York Adjustable Rate Mortgages from Maple Tree Funding
At Maple Tree Funding, we understand that shopping for a mortgage or home loan can be a stressful and intimidating process. That's why we're here to help!
Maple Tree's loan officers will guide you through this process and help you understand which loan is the best fit for you and your financial circumstances. Whether an adjustable-rate mortgage is right for you, or fixed-rate home loan, FHA or VA loan, or subprime loan is more appropriate, we'll help you assess your needs and obtain the ideal home loan at a competitive rate.
We are licensed to originate loans throughout all of New York State and can help you with your dream of home ownership whether you live in Westchester County, Albany, Clifton Park, Saratoga Springs or the Adirondacks.
Based on your financial data, your goals, and other personal information, Maple Tree Funding will help you determine the best mortgage options for you!
Consumer Handbook on Adjustable Rate Mortgages – CHARM Booklet
Looking for additional, straightforward information about adjustable rate mortgages? The Consumer Financial Protection Bureau (CFPB) has created a concise handbook detailing key information about ARM home loans, including an overview of how ARMs work, a review of the risks associated with various types of adjustable rate mortgages, and an explanation of the various documents you'll need to review as part of the process of obtaining an ARM.
This booklet is a great resource to help you determine whether or not an adjustable rate mortgage is right for you. You can download the CHARM booklet from CFPB here.
For Adjustable Rate Mortgages in Albany, Saratoga, Clifton Park & Beyond, Choose Maple Tree Funding!
If you are planning to purchase a home in New York State and think an adjustable rate mortgage might be right for you, turn to the mortgage experts at Maple Tree Funding. Our experienced team of loan officers can help you every step of the way, from deciding which mortgage program to go with to securing the funding you need to make your dream of homeownership a reality.
Ready to take the first step towards home ownership in New York? To learn more about the mortgage options that might be right for you, give us a call today at 518-782-1202 or contact us for more information. Whether it's an ARM mortgage, or one of our other mortgage and loan programs that you choose to move forward with, we'll work hard to make the home buying process easy and stress free.