Fixed-Rate Mortgages & Home Loans
Serving All of New York State, Including the Capital Region, Albany, Glens Falls & the Adirondacks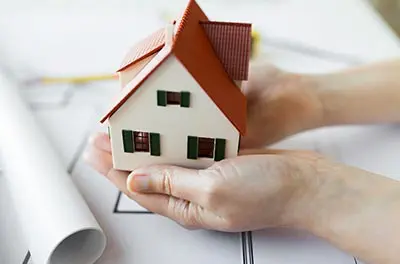 Fixed-rate mortgages are available in 10, 15, 20 and 30 year loans, and have an interest rate that is valid for the entire life of the loan. There are pros and cons to consider when deciding between a fixed-rate loan versus an adjustable-rate loan. Some of these trade-offs depend on current conditions within the housing and mortgage industry, and some will depend on your own financial circumstances.
New York Fixed Rate Mortgages Available from Maple Tree Funding
Purchasing a home will be one of the most significant financial commitments you make in your lifetime. Maple Tree Funding will work closely with you to evaluate your needs and help you understand the differences between mortgage options. We will help you analyze your unique situation to determine which type of loan is best for you. Our ability to work with dozens of bankers and offer a wide range of financing options can make your dream of home ownership a reality.
As a fixed rate mortgage lender serving all of New York State including Albany NY and the Capital District, Clifton Park, Glens Falls, Saratoga and the Adirondacks, Maple Tree Funding can help you determine your loan eligibility and find the fixed rate home loan that is right for you.
We are able to examine loan programs from numerous banks throughout New York and elsewhere, many of which are not available to the general public. As a result, we are able to find the most competitive loan rates and provide you with a mortgage program that fits your budget.
Choose a Trusted NY Fixed Rate Mortgage Lender – Work with Maple Tree Funding!
Searching for a home in one of our coverage areas in New York State? Whether you are looking for a fixed-rate, adjustable, FHA or VA mortgage, our loan officers can assist you in shopping for – and obtaining – a competitive mortgage. We'll help you find a mortgage that meets your needs and your budget restrictions, simplifying the mortgage process so you can enjoy a stress-free home buying experience!
Ready to get started? Give us a call today at 518-782-1202 or contact us online to find out how we can help you purchase the home you've always wanted.
Quick Application