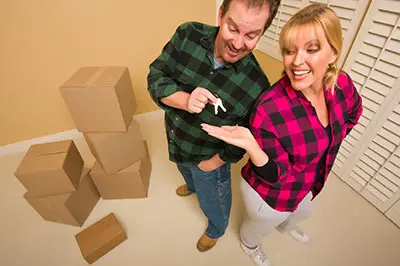 At Maple Tree Funding, we're honored to help people in the Empire State apply for New York USDA loans. If you're considering buying a home in New York, it's worth checking to see if the area you are purchasing in qualifies, as USDA (United States Department of Agriculture) loans offer significant advantages to those who meet the eligibility requirements. USDA provides these types of loans as part of its mission to improve the quality of life in rural areas. As a mortgage broker who works with several third party providers, Maple Tree Funding processes USDA eligible loans. Note – Maple Tree Funding is not affiliated with any government agencies, including the USDA.
About New York USDA Mortgages & Home Loans
USDA loans are designed to help buyers purchase homes in designated rural areas of New York. They require no money down and usually offer very competitive interest rates. Whether you're purchasing a new home, buying your very first home, or refinancing and/or renovating an existing home, USDA loans deliver 100% financing to people who meet the income eligibility requirements. It's also possible, if the requirements are met, to roll the closing costs into the mortgage.
A variety of USDA loans exist to help prospective New York home owners, including:
Guaranteed Rural Housing loans
Direct Housing loans
To give you a better idea of both the advantages and the eligibility requirements of USDA loans, we've compiled some notes from the USDA Single Family Housing Guaranteed Loan Program Underwriting and Loan Closing Documentation Matrix. Note that there is some variation across loan types. We will provide you with all of the specifics as we work with you to find the USDA loan that best fits your needs and situation.
USDA Home Loan Benefits
There are a number of advantages to choosing a USDA mortgage to finance your home purchase, including:
All prepaid closing costs may be refunded at closing; receipts need to be provided
No cap on seller's concession (based on appraised value)
Low monthly mortgage insurance (MI)
Flexible credit score requirements
No down payment
New York USDA Loan Eligibility Requirements
In order for your home purchase to be eligible for a USDA loan, the home you are purchasing must meet the following criteria:
Home will need to be owner occupied.
Must be a single family residence.
Rural properties only.
Land can't be valued at more than 30% of total value.
Any peeling paint must be removed and repainted.
No barns.
Well must be tested for coli-form.
Distance to septic has to meet minimum FHA guidelines.
Additionally, your mortgage, financial situation, and home purchase process must satisfy the following:
30 year fixed rate mortgage only (no balloon, no ARM, and no prepay penalty).
Escrow required.
Debt ratio must be 29/41% or below (occasional exceptions).
One-time guarantee fee of 1% payable to the USDA.
Appraisal by an FHA appraiser (inspections can be waived).
Documented proof of income within adjusted income limits.
What Makes You a Good Candidate for a USDA Home Loan?
Wondering if a USDA home loan is right for you? There are a number of factors that make home buyers particularly good candidates for USDA mortgages, including:
An Improving Credit Score
USDA loans are favorable for many because they have flexible credit score requirements. They do not have a minimum credit score requirement per se – but your current credit history does play a role in determining whether or not you qualify. This means that even those with imperfect. but improving credit may be still be eligible to finance a home purchase with a USDA mortgage. If you had questionable credit in the past but can show significant improvement, you may be a good candidate for a USDA home loan.
A 2-Year Employment History
USDA home loans require that you are consistently employed and have a steady level of income for at least two years. You can have job changes within that two-year period, but your income must remain stable. This is more lenient than the criteria for other types of home loans, making USDA loans a bit more accessible for some buyers.
A Moderate Income
USDA mortgages are not offered to those with large household incomes. In fact, they are geared towards individuals in rural areas who are less able to bring in sizable incomes. Eligibility is based on where your household income falls relative to the median income and cost of living in your area. You must have an appropriate debt-to-income ratio and must be able to cover your monthly bills, but you do not need to have a large income to qualify.
Real Estate in a USDA-Eligible Region
You must have selected a home to purchase in an appropriately designated region of the United States in order to potentially qualify for a USDA mortgage. If you're shopping for a home in a rural area, you are likely a good candidate.
Learn More About New York USDA Mortgages
For more details and information about USDA home loans, be sure to check out our Guide to USDA Home Loans. It includes details about eligibility requirements, USDA mortgage benefits, loan limits, information about how to apply, and more.
The video below is also a great resource that will provide you with a quick overview of the benefits and eligibility requirements for USDA loans in New York State, plus give you a glimpse at what it's like to work with Maple Tree Funding to secure a USDA loan for your home purchase.
Start the New York USDA Home Loan Process Today!
Call Maple Tree Funding at 518-782-1202 to find out if a New York USDA mortgage or home loan will be right for you! We'll give you all the information you need, determine your eligibility and answer all of your questions.
Or, simply contact us using the form below and one of our Licensed Mortgage Loan Originators will contact you.
Still not sure a USDA home loan is the right choice for you? Browse our other mortgage options to get a sense of additional home loan options to consider.
Interested in another type of government mortgage? Learn more about the variety of government-funded mortgages available in New York State.