Florida Home Loans, Mortgages and Refinancing Options from Maple Tree Funding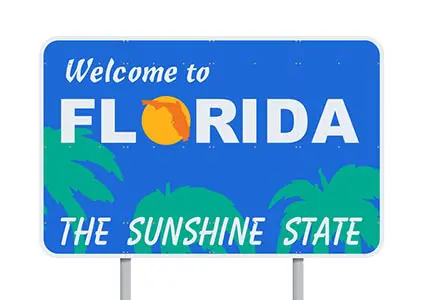 Looking for a home mortgage in Florida? Look no further than Maple Tree Funding, a mortgage broker offering home loans and refinancing options throughout the state of Florida.
From conventional loans to government-sponsored loans including FHA loans, VA mortgages and USDA home loans, Maple Tree Funding has the home financing options you need to make your dream of homeownership a reality.
Obtaining a Florida Mortgage Through Maple Tree Funding
At Maple Tree Funding, we work with dozens of lending institutions to offer a wide selection of mortgage programs for all home buyers, including first time home buyers and those with less than ideal credit scores. We also offer home refinancing options for homeowners throughout the state of Florida.
As a mortgage broker, we work with a number of lending institutions, enabling us to provide you with a number of home loan or refinancing options – some not available to the general public. Our licensed mortgage loan originators will work closely with you to find you the mortgage that best suits you – and your budget. We offer competitive rates and our experience in brokering mortgages has saved many of our clients hundreds of dollars a month.
Refinancing Your Florida Home? We Can Help.
If you are a current homeowner in the state of Florida, Maple Tree Funding may be able to help you refinance your home. Whether you want to take advantage of improved mortgage rates, your credit score has improved or you're interested in consolidating higher-interest loans, Maple Tree Funding can help.
We'll work with you to determine which refinancing option is best for you, help you shop for the best refinance rate and guide you as you navigate through the home refinancing process.
Find the Florida Mortgage That Works Best For You
Let us put our extensive mortgage experience to work for you! Our licensed mortgage loan originators will help you find the competitively priced Florida mortgage option that is right for you!
Interested in purchasing or refinancing a home in Florida?  Contact Maple Tree Funding online, give us a call at 518-782-1202 or fill out our quick application today to get started.
Quick Application