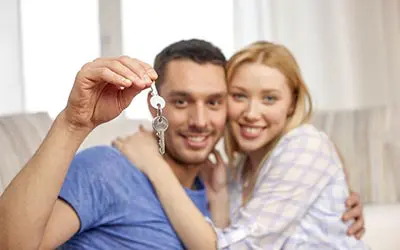 One of the most common questions we receive from potential homebuyers is "How much do I need for a down payment on a home?"
For first time homebuyers and experienced homebuyers alike, this question is an important one. The answer will influence how much they are able to spend on a house and, in some cases, whether or not they can purchase a home at all.
Do I Need to Put 20% Down To Purchase a NY Home?
The reason why this question is asked so much is because of the perception that buyers must have a specific amount to put down in order to buy a home.
The National Association of Realtors completed a recent nationwide survey that showed results stating that 87% of non-homeowners believed they had to put 10% or more down to buy a home.
This is a common misconception; many clients still believe you must have 20% down to purchase a home. In reality, there are many programs available for people who are not able to put 20% down, including FHA, VA, USDA and some conventional mortgages as well.
If you cannot afford to put 20% down on a home, there are likely still mortgage options available to you.
Be Aware of Down Payment Myths in the Mortgage Industry
Down payment in the mortgage industry that may prevent some clients who really want to purchase a home from taking the first steps in getting pre-qualified. Those who believe they must put 20% down to purchase a home often don't pursue homeownership because they feel it is out of reach.
Education is the key, and professional Loan Originators should be aware of the many options that are available to clients who are looking to purchase a home now.
Find Out How Much You Need For A Down Payment on A House in New York
If you're interested in purchasing a home but you're wondering how much you need for a down payment, contact us today! You may be surprised to find out you can fiscally afford to be homeowners now, or that you may be on track to save more than you need to take the next steps towards home ownership.
Many first time homebuyers that call us were renting a lot longer than they had wanted to because they were not aware of the programs available to them. Many of these clients end up paying similar payments for their homeownership as they did while they were renting.
If you are interested in homeownership, you should contact a licensed professional who can separate the truth from the myths when it comes to down payments. You may be ready to purchase a home now!
Find out what mortgage programs are available to you! Give us a call today at 518-782-1202 or contact us online so we can review all of your mortgage options with you.
Wondering what to expect when it comes to obtaining a mortgage? Check out our article on Understanding the Mortgage Process: 6 Steps to Obtaining a Home Loan.
Curious about what will be included in your mortgage payment each month? We break it down for you in our guide to what's covered in your monthly mortgage payment.
Posted in
First Time Homebuyers
on Tuesday, March 28, 2017 by Maple Tree Funding