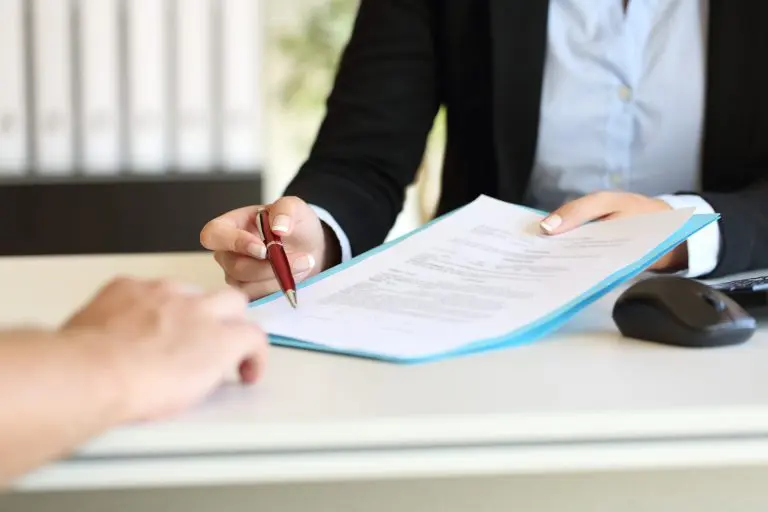 When you're going through a divorce, the last thing you may be thinking about is your mortgage. But the truth is, you're likely going to have to address your home financing situation if you and your ex-spouse own shared property together. 
Looking to understand your options when it comes to refinancing your home after a divorce? We're here to help you determine whether or not a refinance is necessary or right for you, review your options, and figure out the next step to help you move forward into your next chapter. 
Do I Need to Refinance After a Divorce?
The first question most people ask when it comes to dividing up co-owned property after a divorce is 'do I need to refinance my mortgage?' The answer to that question will be different depending on your circumstances. 
There is one main question you need to answer to determine whether or not a refinance is a necessary move as you and your ex-spouse navigate life after a divorce:
Are Both Names on the Mortgage?
If both you and your ex are listed on the mortgage for your home, then you are both liable for paying back the debt in the form of monthly mortgage payments. If you don't want to continue paying the mortgage together, you'll likely want your ex-spouse's name removed from the mortgage. 
There are a couple of ways to go about this. One option is to request a release of liability from the lender that holds your mortgage. A release of liability is a document that releases a borrower from their obligation to pay back a loan. This could be used to remove your spouse from the mortgage, but be advised that many lenders do not offer a release of liability as an option. 
If a release of liability is not available, your remaining option is to refinance your home. 
As such, if you are getting divorced but both names are listed on the mortgage, you will likely need to refinance. 
Note: If both of your names are included on a home's title, that does not necessarily mean you'll need to refinance. A title is different from the mortgage, as it shows who legally owns a home, not who is responsible for the home financially. Typically, it is just a matter of paperwork to get an ex-spouse's name removed from a title.
What Are My Options If I Do Need to Refinance Due to Divorce?
What you'll likely be trying to achieve through refinancing your home due to divorce is an equity buyout, where you refinance in order to be able to pay out your ex-spouse's share of the property you owned together and take full ownership of the property yourself. 
There are a couple of ways that this can be accomplished:
A Rate and Term Refinance
If you are paying off an ex-spouse who is on the mortgage, it does NOT count as a cash-out refinance. It is a straight rate and term refinance as long as the divorce decree states that the objective of the refinance is to pay out the other person's share. 
This is good news because in most scenarios, a rate and term refinance is favorable to a cash out refinance in terms of rates in normal circumstances, as well as in terms of how high you can go in terms of your loan-to-value ratio (LTV). While a rate and term refinance may enable you to go up to 97% LTV in some circumstances, a cash out refinance may cap you at 80% LTV. 
A Cash Out Refinance
Given that property values have climbed significantly over the past few years, a cash out refinance can enable you to take money from your home's equity and use it to pay your ex for their share of the home. While a rate and term refinance might be the more favorable option for most people seeking a refinance after a divorce, a cash out refinance is the ideal option for some individuals.
You can learn more about cash out refinancing here.
A Streamline Refinance
A streamline refinance allows you to refinance a mortgage with fewer fees and less paperwork, simplifying the process. This type of refinance is typically only available to homeowners who have very strong credit scores and a low loan-to-value ratio for the property they are refinancing.
Keep in mind that there are varying guidelines, requirements, and allowances depending on what type of home loan you have and which lender you work with. 
For example, if you are undergoing an FHA refinance with the purpose of buying out your ex's equity in a home, the equity to be paid to your ex can be included in your new mortgage amount as it is considered property-related indebtedness. This is not the case for other government-sponsored mortgage program refinances. 
Fannie Mae is a lender that enables a homeowner to buy out the interest of their spouse as a rate and term refinance, as long as the property was jointly owned for at least a year before the refinance and no recent inheritance has occurred for either party. Both spouses must sign an agreement that details the terms of the property transfer and outlines how the proceeds from the refinance will be dispersed.
Given the varied options when it comes to refinancing due to a divorce, it is in your best interest to work with a mortgage broker to find the option that's the best fit for you and your specific scenario. 
Benefits of Refinancing After a Divorce
While refinancing your home may seem like yet another headache in the whole divorce process, there are actually a number of benefits that can result from a home refinance.
Protecting Your Credit
If you are the spouse keeping the house, a refinance will be beneficial in that you are no longer financially linked to your ex through your mortgage. This can help you protect your credit moving forward, as you are fully responsible for the debt and its payment, and you won't be penalized for another individual's inability (or unwillingness) to contribute.
If you're the spouse being bought out through a refinance, this will protect your credit in that you won't be held responsible for debt on a home that is no longer yours. 
Financing a New Home Purchase
If you're the spouse being bought out through a refinance, you will have more money on hand to put towards the purchase of a new home or residence. This is a huge advantage as you move forward to begin your next chapter.  
Reduced Interest Rates
In some cases, refinancing after a divorce can enable you to take advantage of lower interest rates or more favorable loan terms. This can ultimately save you thousands of dollars over the life of your home loan.
Lower Monthly Mortgage Payment
Refinancing your home after a divorce may help you in lowering your monthly mortgage payment. Depending on your credit score, the type of refinance you choose, the current interest rates, the length of your new mortgage, and other factors, you may be able to adjust your monthly payments to make them more manageable now that you are financing your home without any of the income that your ex-spouse may have been contributing.
If A Refinance Isn't Right For You, You Still Have Options
Keep in mind that if refinancing doesn't feel like the right fit, you're unable to qualify for a refinance, or you're not planning on keeping the shared home, you have other options available. 
When a refinance isn't ideal or isn't possible, there's always the option to sell the home. Selling will enable you to split the profits from the sale between you and your ex-spouse. Then, you'll have the option to put your portion of the money towards a new home independently. 
Refinancing Due to Divorce? We Can Help.
The process of refinancing your home can be a challenging one to navigate, especially if you're doing so in the midst of a divorce. 
If you're considering a refinance or you're wondering what your best option is as you and your ex-spouse part ways, it's a good idea to consult with a qualified mortgage professional. We can help you understand your options, help you find a refinancing program that's a good fit for your unique scenario, and assist you every step of the way as you secure a new mortgage for your home. 
Looking for a great local mortgage professional to work with? Consider Maple Tree Funding! We are a New York State Registered Mortgage Broker based in Upstate NY. We handle mortgages throughout the entire state of New York, and our experienced team of mortgage professionals is well-qualified to help you navigate the ins and outs of refinancing due to a divorce.
You can learn more about what sets us apart when it comes to helping home buyers here, and learn more about the refinancing programs we offer here.
Have questions or concerns about refinancing? Give us a call today at 518-782-1202 or contact us online to get the conversation started and find out how we can assist you in navigating this next phase in your transition.