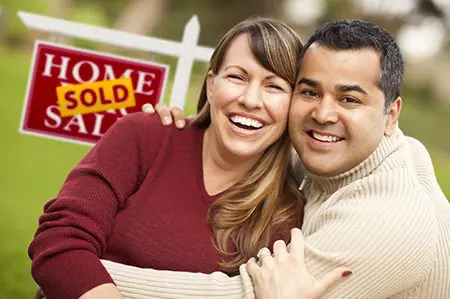 Maple Tree Funding is a mortgage broker in NY that works with dozens of lenders to offer a wide selection of mortgage programs for both home loans and mortgage refinancing. This allows us to work closely with you to find the best NY mortgage for your needs, developing an individualized plan and providing a level of personalized attention you just won't find at most nationwide banks.
We may review some or all of the following NY mortgage options with you in order to put you in the home of your dreams, or help you refinance one you already own.
Conventional New York Mortgages
Fixed-Rate Mortgages are the type of home loan that many potential homeowners envision when they contemplate a mortgage. While the terms of these loans are pretty straightforward, there are some pros and cons to consider.
Adjustable-Rate Mortgages (ARMs) start out with a fixed interest rate and then after a certain period of time, the interest rate — and subsequently, your mortgage payment — fluctuates based on published financial indexes. We'll teach you about how these loans are adjusted and the financial caps that will be part of this type of mortgage program.
Conforming Home Mortgage Loans meet certain guidelines set forth by Fannie Mae and Freddie Mac. We'll help you understand what these guidelines are and why Non-Conforming Mortgages and Jumbo Mortgages are sometimes utilized, depending on financial needs.
Government Home Mortgages Available in NY
There are also different types of Government Mortgages available. These include:
For any of these mortgage programs, one of the first steps towards home ownership will be learning whether or not you qualify, and if you don't, what to fix in your credit report so that you do.
For the Assistance You Need to Obtain a NY Mortgage or Home Loan, Turn to Maple Tree Funding
If you're looking for a trusted mortgage broker in NY, look no further than Maple Tree Funding. We'll work with you to determine how much you can spend on a home and which types of NY mortgages might be available to you based on your financial circumstances and where you plan to purchase a home.
Give us a call today at 518-782-1202 or contact us online to learn more about the NY mortgages we offer or start the process of obtaining the home loan that's right for you!
Ready to get the mortgage process started today? Start your NY mortgage application process here.
Preparing to apply for a mortgage soon? We've got you covered there, too! Review the documents you'll need to get the process started when the time comes.